"Teamwork is the ability to work together toward a common vision. The ability to direct individual accomplishments toward organizational objectives. It is the fuel that allows common people to attain uncommon results." - Andrew Carne
Mr. Pritam Das (Founder & Owner)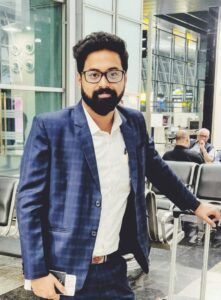 The journey started with a single table & chair. Now we have our establishment in overseas. I believe, "Do not wait for the demand to rise, create your demand by analyzing the market and supply the right".
Mr. Subhankar Saha (Head of Operations) Though belong from a different field, still by having own skills & qualities successfully carrying all the responsibilities.
Ms. Shreya Bagchi (Legal Head)
Mr. Partha Bagchi (Head of Cinematography & Production)
Mr. Rabindra Sasmal (Associate Mechanical Dept.)
Mr. Priyam Das (Associate Operations)
Mr. Peakom Karmakar (Head of Accounts & Tax Dept.)
Mr. Purnendu Ghosal (Associate Accounts & Tax Dept.)
Mr. Rajanikant Tiwari (Head of Operations at Thailand Office)
Mr. Pradip Karmakar (Finance Advisor)
Mr. Jayanta Koley (Head Of Department Dryflower)